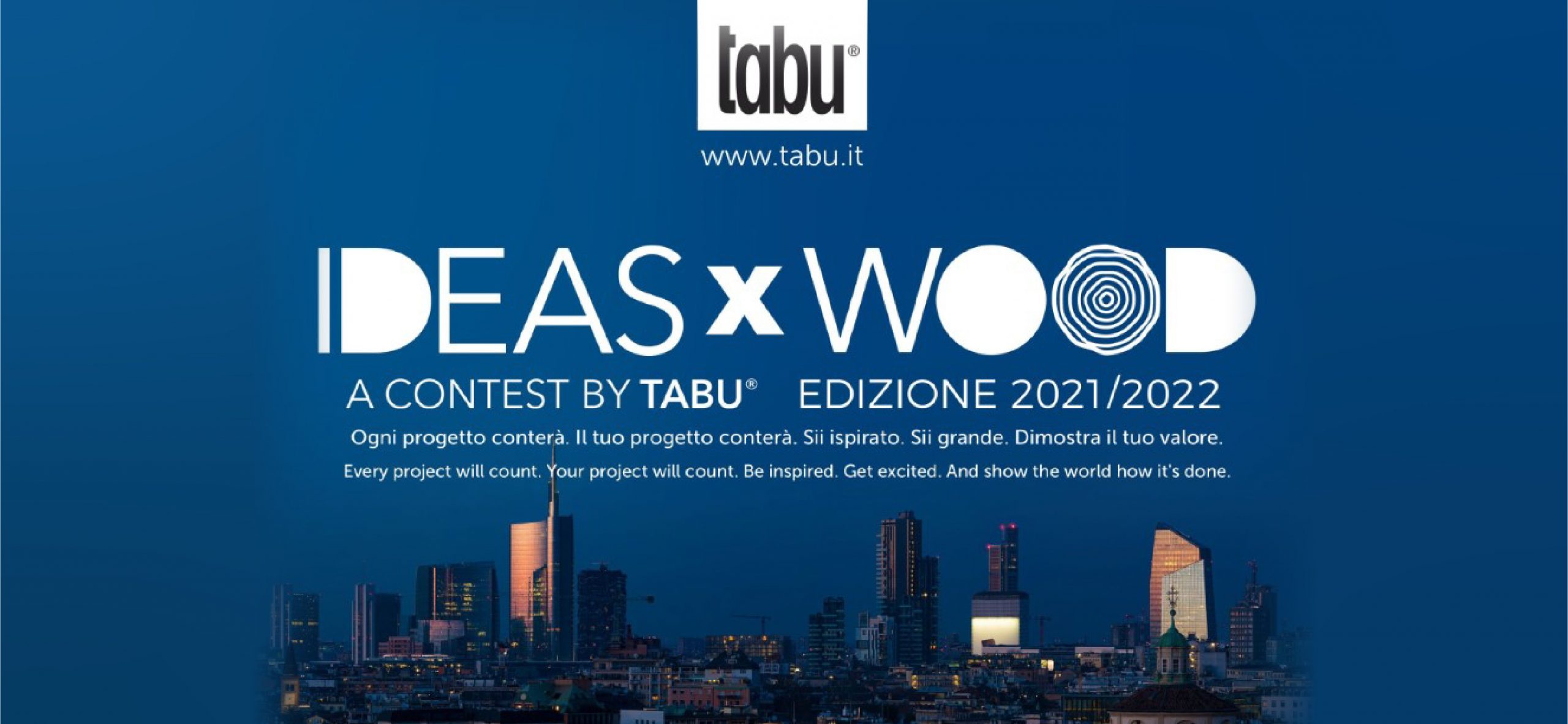 IDEASxWOOD is the world's most important Contest in the wood sector: a competition of ideas aimed at both university students and designers under 40, annual and international. It is a project planned to support the knowledge of wood and its enhancement as a noble, living and renewable raw material, because it can be cultivated and planned in its availability on a planetary scale for the next generations.
The solutions presented must be original and aimed at enhancing the workings of the TABU company. The aesthetic quality of the presentation and considerations regarding the technical feasibility of the project will be assessed. Furthermore, the use of at least one wood species certified according to the FSC® list (available in the Documents area of the website) and the attention to the reuse of wood and the optimisation of its use in production processes will be fundamental.
Dates
Delivery date: 31 May 2022
Award Ceremony: 14 July 2022, Milan
Prize money: € 15,000.00
The Company
Founded in Cantù (CO) in 1927, TABU Spa is the Italian excellence in wood dyeing and produces natural dyed and multilaminar veneers for Interior Design and Architecture, as well as the latest generation of decorative wood surfaces (industrial inlays, three-dimensional surfaces and boiserie).
To download the call for entries click here:
https://productdesign.polimi.it/wp-content/uploads/2022/01/ITA-Bando-Contest-IDEASxWOOD-IV-EDIZIONE-2021.2022.pdf