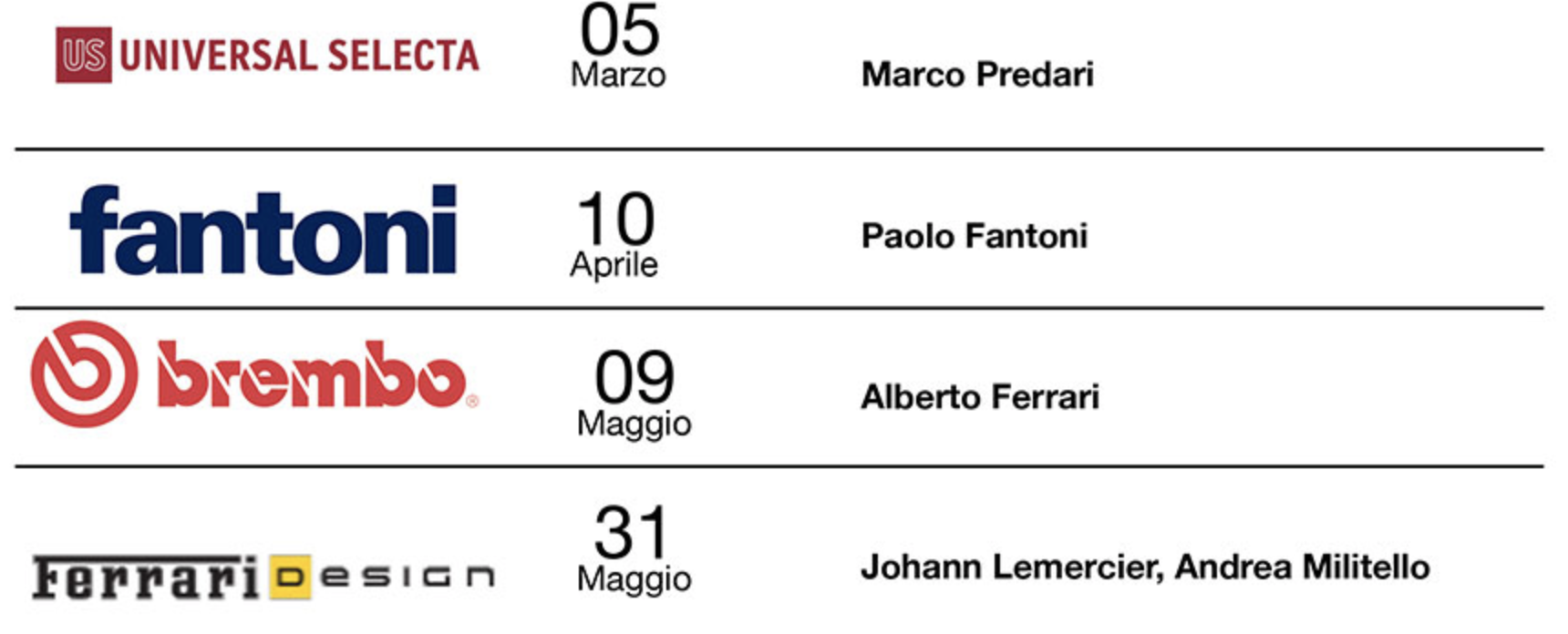 The Design School, in collaboration with the Design Department, Polidesign and ADI, organizes the second round of ADI meetings IMPRESA DOCET 2017/18 in which leading companies, who have put the design among the levers to compete, will discuss the challenges transforming a project into a product: a unique opportunity for dialogue between students, businesses and professionals in Italian design.
Scheduled meetings:
UNIVERSAL SELECTA : MONDAY 5 MARCH 12.30-14.30 (AULA CASTIGLIONI)
FANTONI : TUESDAY 10 APRIL 12.30-14.30 (AULA CASTIGLIONI)
BREMBO: WEDNESDAY 9 MAY 12.30-14.30 (AULA CASTIGLIONI)
FERRARI DESIGN : THURSDAY 31 MAY 12.30-14.30 (AULA CASTIGLIONI)
The meetings of ADI Enterprise Docet are part of a new Design School project named "Explorer Design", which starts this academic year and which will lead to the validation of 3 extra-curricular CFUs. to qualify for extracurricular CFU recognition students must attend a series of events and certify their participation through a document called "passport"; More details can be found shortly on the School's website.
The registration card, complete with the stamps received at the 4 seminars, will be enclosed with the "passport" that you will need to fill in and deliver according to how you will be shown with the launch of the "Explorer Design" project.