Seminar open to all Masters students.
There will be great guests, current representatives of the labour market. It's strongly recommended to participate for all of those students who are eager for a moment of confrontation with eight Milanese design studios.
The proposed activity is a great opportunity to understand which skills are required in the workplace, what are the soft skills to be improved and how to take advantage of the constant technological evolution. The meeting will be held in Italian and English
The design studios involved in this opportunity are Volpi, Lucchese Design, Design Group Italia, Paolelli Meneghello Associati, Digital Habits, Emanuele Magini designer and V12 Studio.
Registation on the PASSION IN ACTION portal.
You can also get one extra-curricular credit by attending the seminar.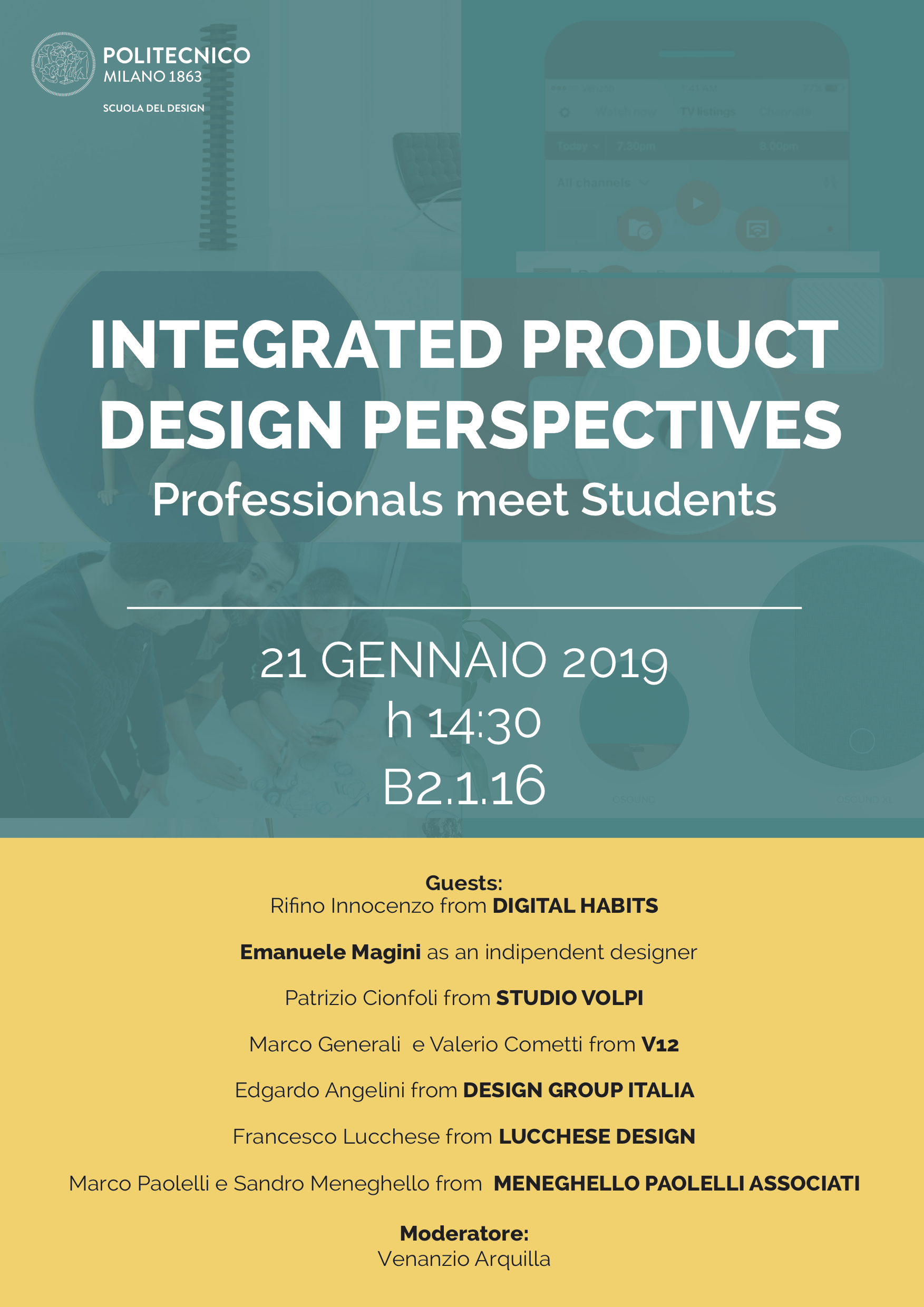 Images of the event - 21st January 2019