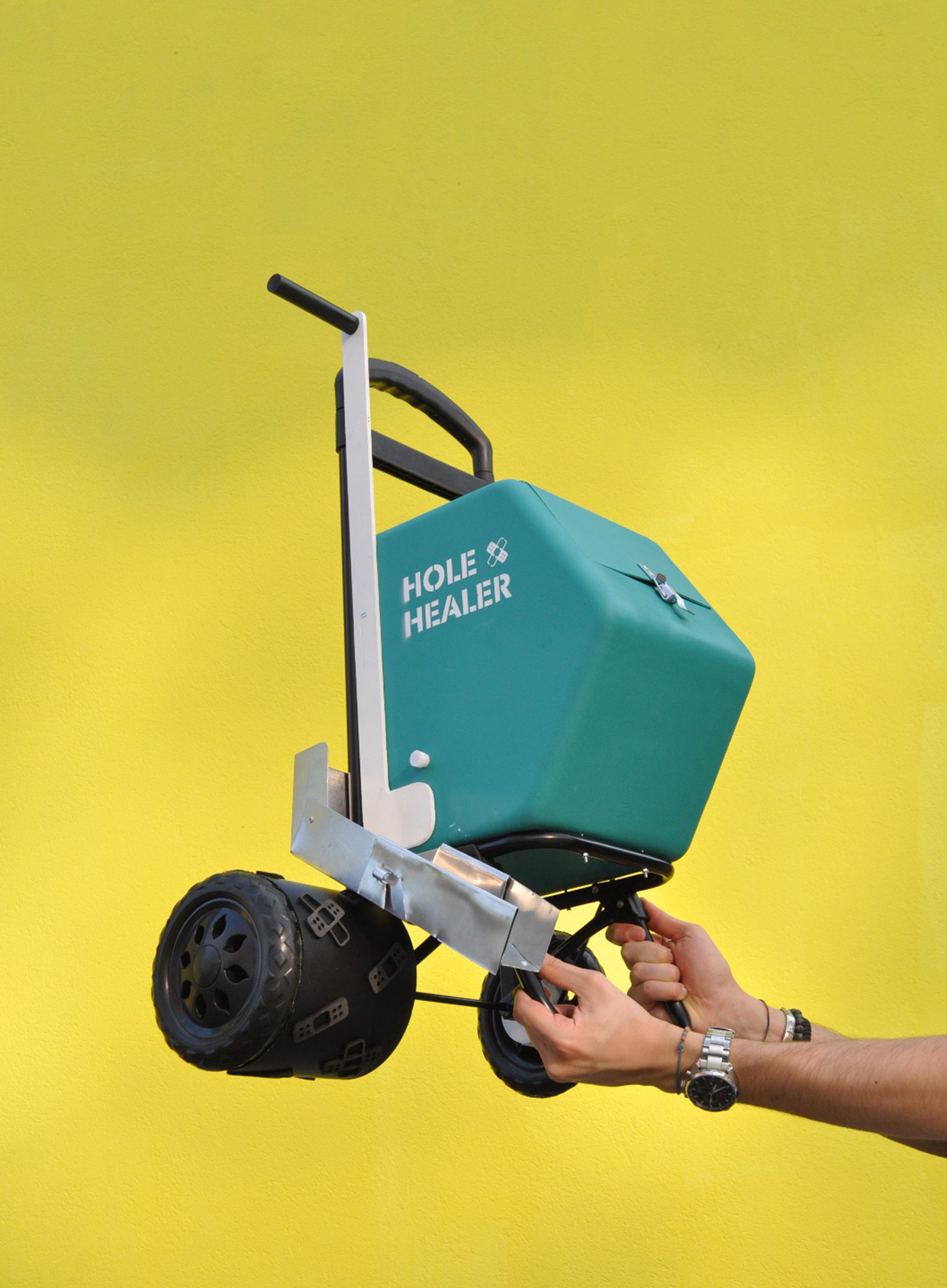 The Hole Healer project is ranked 1st in the Targa Bonetto 2019 competition.
The problem of potholes and defects on road surfaces has always been the subject of numerous discussions and debates at the national level. Hole Healer is a tool designed to "heal" and give new life to defects on road surfaces, especially those on sidewalks, allowing both repair and decoration.
The 24th prize-giving of the Bonetto plate took place on 24 October at the "Fabbrica del Vapore". The students awarded are Luca Grosso, Silvana Migliozzi and Alessio Puleo.