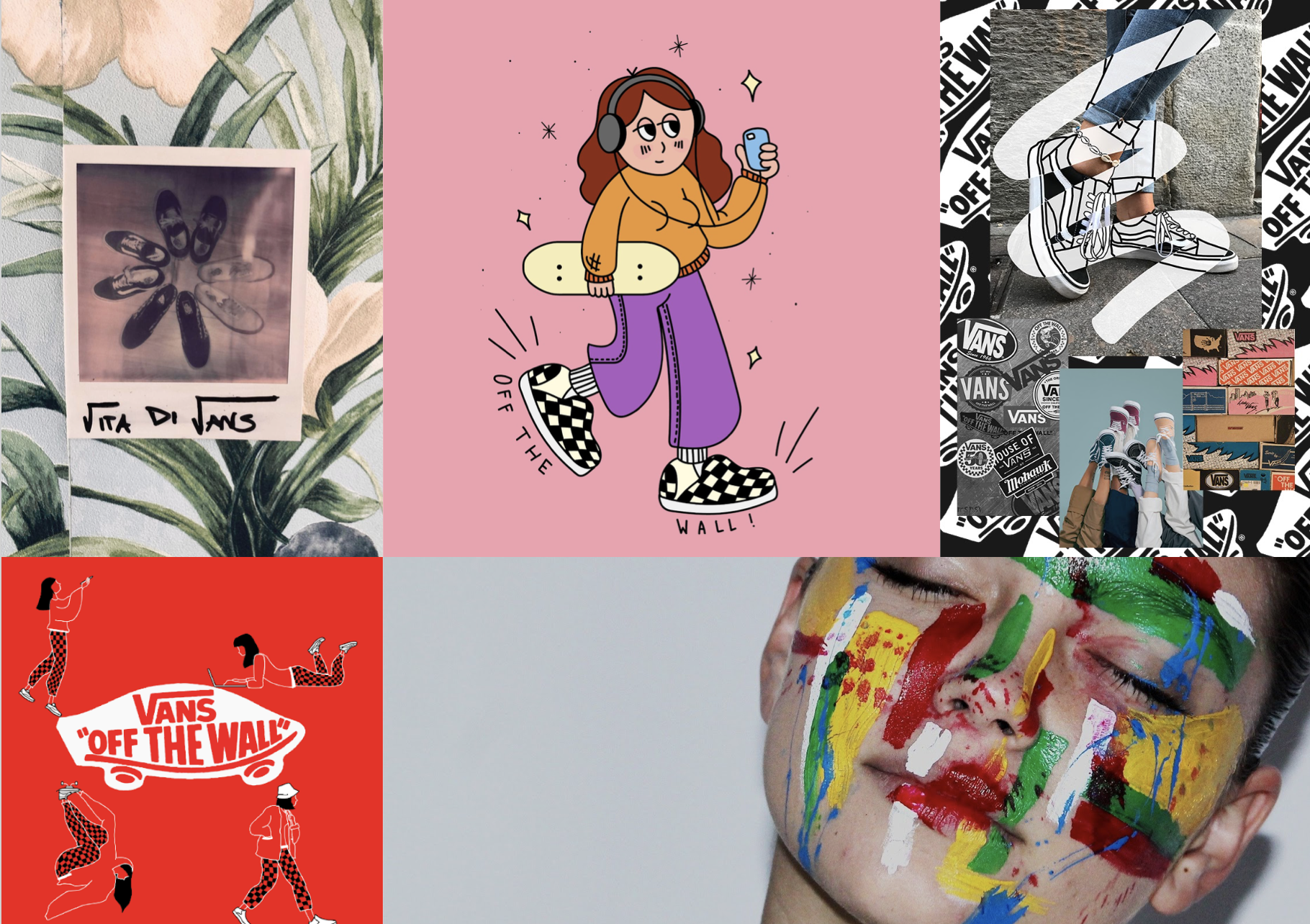 Start of the design workshop with VANS, an initiative of the Design System of Politecnico di Milano to generate ideas for making the customisation of the brand's products accessible and inclusive 
The initiative called "VANS CUSTOMISATION EXPERIENCE" started on Friday, May 14, and provides an original path for the development of new products, services and experiences for the customisation of VANS products in store
From May to July 2021, thanks to the event proposed by the School of Design of Politecnico di Milano in collaboration with VANS, students will acquire the necessary skills to generate creative, sustainable solutions that allow customers to live a simple, fun and involving experience of customising their footwear through special Kits.
The project, curated by Politecnico di Milano professors Venanzio Arquilla, Giulia Maria Gerosa and Umberto Tolino, has a twofold objective:
Development of a product/kit system that facilitates and democratises product customisation, making it accessible even to people with no particular artistic abilities.
Creation of an experience or a physical event in the store, in which the kit is presented and let the public try it out.
Specifically, three activities are proposed to the students:
Workshop (14 May / 7 June 2021)
The selected students, supported by teachers and tutors, will develop their projects. There will be two revisions per week in extra-curricular hours, in addition to the launch of the initiative scheduled for 14 May 2021 and the final presentation of the results scheduled for 7 June 2021. From the projects developed, a mixed jury consisting of the VANS teaching and marketing team will select one or more winning projects.
Prototype development of the selected projects
The selected projects will be developed by the authors with the support of teachers and tutors.
Experience in one of the Milanese shops
In July 2021, events or experiences will be scheduled in the brand's Milanese stores, where students will present their projects to the public and test the developed kits, with the support of VANS personnel.
The initiative dedicated to the students of Politecnico di Milano is proposed through the PASSION IN ACTION programme, the catalogue of free participation didactic activities that the Politecnico offers to its students, to foster the development of transversal, soft and social skills, and to encourage and facilitate a personalised enrichment of their personal, cultural and professional background.
For further information, please visit the following link: https://www.polimi.it/corsi/passion-in-action/.
"This is the second time, after the 2018 workshop that led to the realisation of an event during the 2019 Fuorisalone del Mobile in Milan (https://productdesign.polimi.it/laurea-triennale/portfolio/vans/) , that the Design System of the Politecnico di Milano (School of Design, Department of Design and POLI.design) collaborates with VANS. We are very honoured by this opportunity that allows us to work with all our students, we have selected 30 talents from all our degree and master courses out of 86 applications received in less than a week. A creative and multicultural environment that will meet this challenge with quality and consistency. We believe in a university that speaks to the world and prepares talents for new challenges. Where disciplines and specialisations cross-fertilise for new experiences."