Company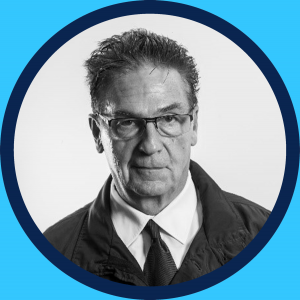 Academic year
2020/2021
Politecnico Supervisor
John Thackara
Roberta Tassi
Tutor
Efthimia Pantzartzis
Caterina Castiglioni
Multi-species cities and relational design
Goal
Lifeworlds: Multi-species Cities and Relational Design
"We know more about the movement of the celestial bodies, than about the soil underfoot"
(Leonardo da Vinci, Italian designer, 1452-1519)
"By focusing on the relationships that interconnect us, relational ecology creates spaces of understanding
and sharing between humans and non-humans" (Damien Deville and Pierre Spielewoy) "There is no Them—there is only Us" (Luis Alberto Urrea)
Workshop Summary:
Biological diversity is the most important measure of urban quality and liveability. Based on that core value, this workshop explores practical ways to make cities hospitable for all of life, not just human life.
This starting point is radical, but not utopian. Millions of citizens already inhabit cities as lifespaces that they share with other humans, animals, insects and plants, soils and machines. The civic ecology movement is driven by an awareness of the radical interdependence of all life.
Design for lifeworlds is informed by the sense that the well-being of humans, and non-humans, is inter-connected.
The design opportunities here – and your tasks in this workshop – are twofold.
First, design an artefact, a place, an intervention, and/or an experience. This urban ecology tool, or equipment, should enhance the interdependence of all life in practical ways.
Second, your design should fit into integrated product-service-system that enables cities – and especially municipalities – to support and connect these fast-growing activities.
For an explanation of the lifeworlds concept – and examples of possible outcomes – please see the Lifeworlds Reader attached to this syllabus.
Design students:
Baumhauer Carolina, Borsatti Susanna, Botta Luca, Calomeni Beatrice, De Luca Francesco, Gauzolino Alessio, Karl Nora Camilla, Longo Ginevra, Luo Ruiyao, Ozkan Irmak, Piccinni Giuseppe, Porro Noemi, Prevosti Sara, Riva Andrea, Strambi Giorgia, Toffanetti Mattia, Tomasetti Camilla, Wang Jie, Wiener Sofia Ines, Wilson Lillian Helen, Yang Xin, Yilmaz Tuana, Ying Jiafu, Zein Asaad, Zhang Liye.